Rancho De La Roca is located in beautiful Aubrey, TX, near Lake Ray Roberts. The area contains a variety of breathtaking foliage and wildlife, and many gorgeous lakes. Ray Roberts State Park is nearby and is home to even more stunning landscape and nature. Come visit us to see for yourself!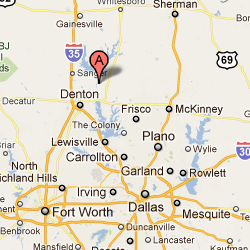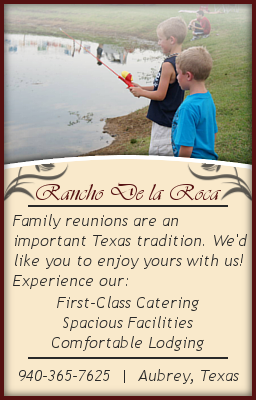 Your Getaway From the Everyday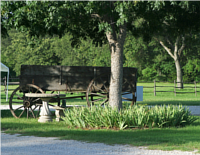 Rancho De La Roca is a little piece of heaven on earth nestled in 40 wooded acres surrounded by tranquil waters in the heart of Horse Country USA also known as Aubrey TX. The ranch was established in 2001 and is privately owned. It is host to annual community events, church events, school outings, campouts, family reunions, birthday parties, Christmas parties, fundraisers, class reunions, leadership retreats, corporate meetings, weddings and photo shoots.
Whether you just need a getaway from the everyday or a setting for a Texas sized shindig, the ranch (as the locals call it) is the perfect place for 2 or 1200. We make it simple. You can choose:
• to rent and facilitate your event yourself (most popular) or
• choose our team to facilitate and cater your event (for an additional fee)
Whatever you choose to do, we hope you'll be our guest real soon. It may be your first visit to the ranch, but we promise, it wont be your last.